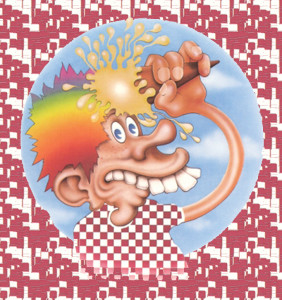 If you know the set up for this joke, you are of my tribe. Funny how what is deemed "politically correct" changes over time.
Full Disclosure: I LOVE BEN & JERRY'S ICE CREAM.
I've been percolating this post for quite some time, until synchronicity forced my hand. As a stark, raving fan, I am on B & J's email newsletter, ChunkMail, and receive their thoughtful and thoughtfully infrequent emails. Frequency of content publishing is a delicate matter: too much and it joins the noise, too little and we forget about it.
ChunkMail today told me of the reinCONEation(!) of a certain flavor. But not just any flavor. It's the first flavor that tickled my tongue, made me throw hands up and SHOUT, and changed the way I viewed ice cream forever. Better than my first kiss, better than my first concert and MUCH better than the grainy, sugary crap that Baskin-Robbins had been serving.
That flavor is White Russian. And with that first lick back in 1988, I have been a B & J's brand ambassador (and financial backer–one pint at a time) ever since.
With the approach of summer, ice cream becomes an experience-maker. Who could forget that childhood urgency of wanting that sweet, cold confection as a reward for a little league game or relief from a hang-dog day of summer?
Ben and Jerry's brand attributes are dead-on. The cartoon cows, the friendly font and the beautiful swirls of art on every carton jump out of any freezer case.
I am eating some right now, even though it is morning. I'm an adult, I can do what I want. Although I will admit to "straying" sometimes and eating another brand of ice cream, I always come back.
B & J's community approach also endears the brand to me. We created a piece of content branding as a school project that exposes guerrilla gardening to a mostly ignorant public. You can view that piece here.